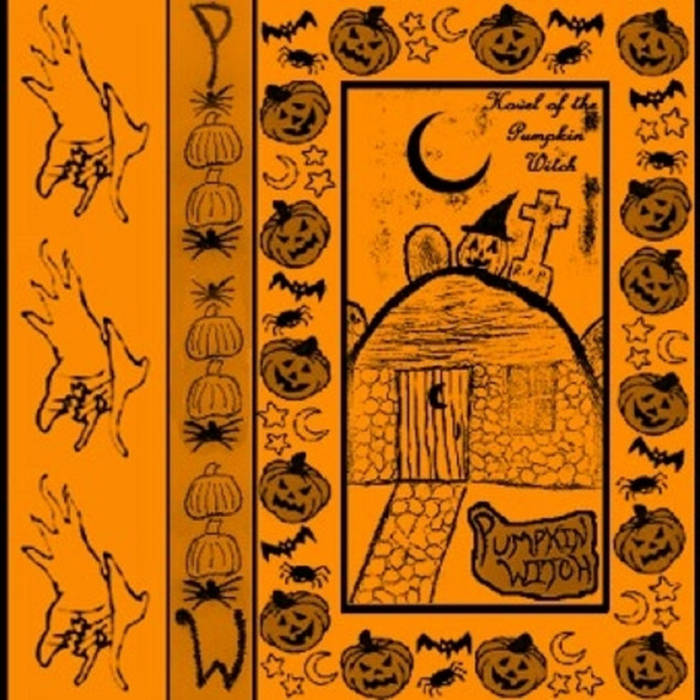 In the spirit of Halloween, today we'll be reviewing a spooky ambient/drone album titled
Hovel of the Pumpkin Witch
!
I found this album while randomly browsing the ambient section on Bandcamp, and I was obviously intrigued by it's Halloween imagery. I love all things ambient and Halloween, so I though why not give it a shot?
First off I have to say I absolutely love the album cover. It's got that classic, nostalgic, Halloween feeling to it that we all know and love. Additionally, the description for the album has a short story following the character "Mr. C" as he attempts to uncover the mystery of why so many children in his town go missing during the Halloween season. I thought this story was a genius touch to the album, and helped with the overall world building the artist seems to be doing.
The music itself is what I would call ambient/drone with a heavy focus on synths. Every track has a foreboding/demonic feeling to it, making you feel like you're in some dark dungeon, or traveling to the pits of hell. The only song that deviates from the normal formula would be Track 5,
Patchwork Monster
, which is a three minute track with a highly repetitive melody and clips from different horror movies overlayed on top of it. I thought this was a nice break in the middle of the album, and I absolutely love the word play here.
As for the artist himself, his entire Bandcamp page is dedicated to Halloween albums, of which he currently has three released. All three follow the story of Mr. C, and he seems to be releasing one every October. I personally love the intertwined narrative of these albums, and can't wait to see what the artist has in store for next year! :)
So, I definitely recommend you check this album out. It's an eerie, chilling album that'll get anyone into the Halloween spirit.