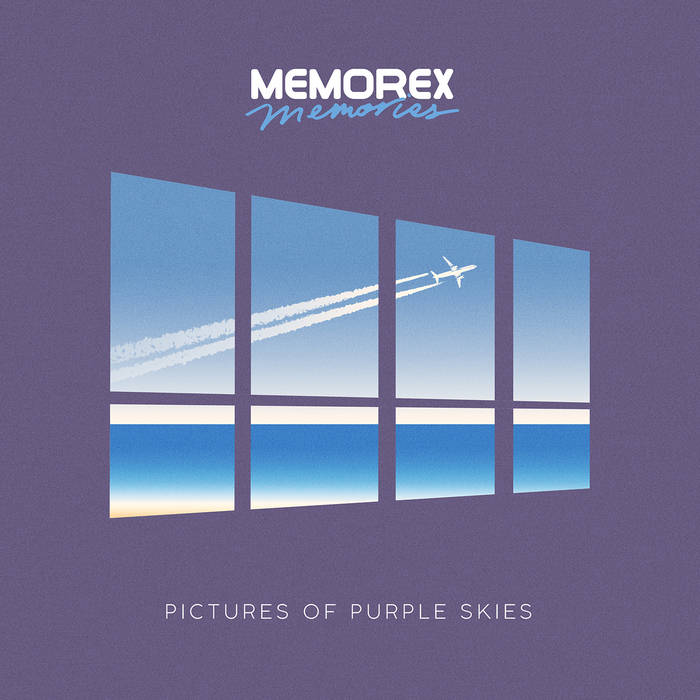 Pictures of Purple Skies
by Memorex Memories is the latest installment in an amazing artist's discography. It's both nostalgic and fresh at the same time, and to me gives off a sense of wonder at the future.
Like most synthwave albums,
Pictures of Purple Skies
has a bit of a futuristic feel, but it also dabbles in the past. Little bits of FM radio, children playing, and waves rolling on a beach can be heard throughout the album, almost as if fragments of memories are coming to the surface as you listen. This makes an awesome contrast that feels unique and helps set apart the album from the competition.
One track in particular,
Ebb and Flow
, is quite interesting as it deviates from the traditional synthwave formula by incorporating an acoustic melody to accompany a fast paced beat and ambient synths. Another interesting track is
Fathom (Deep Dive)
as it uses a voice fading in an out of the song to add an interesting little twist to it, one that I thought was rather cool. I personally love both of these tracks, and was pleasantly surprised when I first heard them.
Personally I would describe this album as chillwave. It's great to just throw on and relax to. It has a few fillers, which I'm never a huge fan of, but besides that this whole album is an amazing journey through the past, or future, depending on how you look at it ;)
So, I definitely recommend giving this thing a listen, and if you like it to check out the rest of Memorex Memories' work. I promise you won't be disappointed!